James Martin Martial Arts Instructor in Helensvale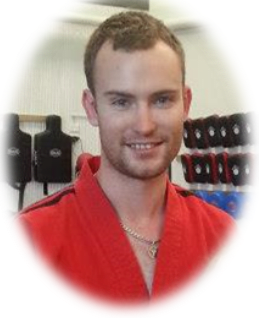 James Martin
James has been training in martial arts for over 15 years, having started when he was 10 years old. he is a 2nd degree black belt in Goki-Kai Karate and is one of our leading Kidz Karate instructors. He is also a qualified Muay Thai instructor holding the rank of 1st Khan Kru. He is an active full contact karate and Kudo competitor having won Australasian and Queensland full contact karate titles in his teens, and his division in the first ever Kudo tournament in Australia in 2013.
James completed two traineeships as a martial arts instructor whilst still at school and went on to manage the bicycle education centre at the Ashmore PCYC before joining the SCMA team fulltime for several years. He is now the Branch Chief at the Ashmore PCYC Dojo and working as the out of school care for the PCYC.
James is first aid qualified, a SAFE Defence instructor, an iKi Magic instructor, a PPCT Defensive Tactics instructor, has a Certificate II in Sport (Coaching), a Certificate III in Community Recreation (Instructor), a Certificate IV in Education Support, and a NCAS Level 1 Club Power Coach accreditation with the Queensland Weightlifting Association, a Level 1 Strength & Conditioning Coaching accreditation with the Australian Strength & Conditioning Association and is currently studying his Certificate IV in Training & Assessment.
Helensvale's only state of the art Martial Arts Facility