Helensvale Adult Karate Classes
Beginner Adult Karate Classes Enrolling In October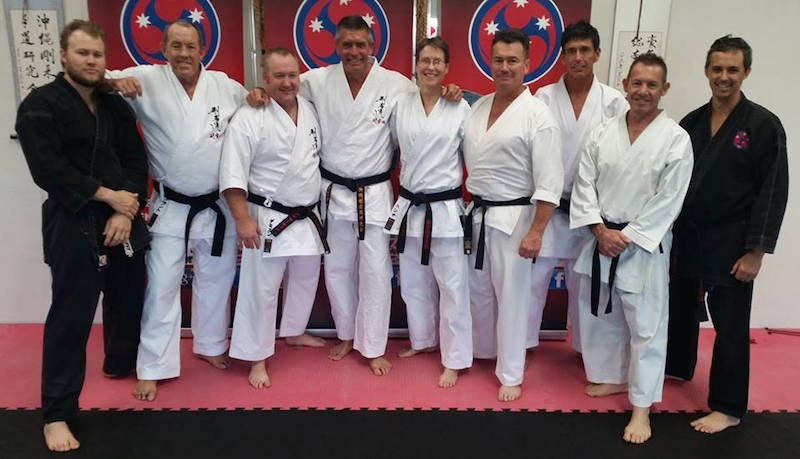 At Southern Cross Martial Arts, we offer a well-balanced Adult Martial Arts and Karate program that emphasizes self-esteem, fitness and integrity. By following the high-standards we've set for ourselves, our amazing and professional Karate instructors bring out the best in our students and increase their quality of life.
At Southern Cross Martial Arts, we offer the progressive, traditional martial art style of Goki-Kai Karate Do. Designed to teach effective and practical self-defence techniques, our classes are a progressive blend of old and new that includes ancient philosophies and modern sports psychology with relevant self-defense skills, traditional martial arts templates (kata) and training principles and methodologies that offer the best of the new, with the best of the old.
IT'S NEVER TOO LATE TO IMPROVE YOUR QUALITY OF LIFE WITH MARTIAL ARTS IN HELENSVALE!
Our Karate classes in Helensvale are simply the best self-defence and martial arts classes you'll find anywhere in the area. That's because we're serious about teaching you the skills and techniques that will not only make you successful in our dojo, but successful in your endeavors outside the dojo as well.
When you enroll in the Adult classes at Southern Cross Martial Arts, we guarantee you'll be thrilled with your decision. That's because you'll enjoy a long list of benefits that you just can't get from your average gym. Just take a look:
Quick weight-loss that reveals gorgeous muscle tone
Improved strength and endurance that keeps you going for hours
Heightened discipline and willpower to surpass all of your goals
Drastic reduction in your day-to-day stress levels
Precision coordination and quick reflexes thanks to finely-tuned motor skills
A huge boost in your self-confidence
ENJOY COUNTLESS BENEFITS FROM SOUTHERN CROSS MARTIAL ARTS IN HELENSVALE!
Just fill out the short form on this page to receive all the information you need to get started building confidence and learning real self-defence with Southern Cross Martial Arts!
Helensvale's only state of the art Martial Arts Facility