Helensvale Fitness Kickboxing Classes
Melt Calories. Get Fit. Have FUN! That's What Our Classes Are All About!
Our Fitness Kickboxing classes have been developed by professional martial artists, fitness professionals and strength & conditioning coaches to enable participants of all fitness levels to maximize their results and reach their fitness goals.
The best part is that no experience or fitness is needed to get started. Even if you have never done an exercise class before, or never thrown a punch or a kick, our qualified instructors will guide you through every step of the way.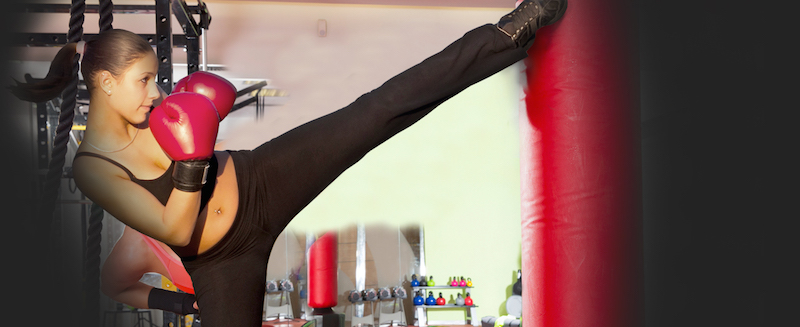 COUNTLESS BENEFITS. UNBELIEVABLE RESULTS.
In each class you will learn practical kickboxing combinations that you will get to practice on your own boxing bag at your own pace. Then you can pick up the pace and get the most awesome cardio workout.
The hour long classes will have you burning around 800 calories increasing your strength flexibility confidence and enabling you to get more out of each day.
The end result will have you leaner toned and bursting with energy! The format follows the basic principles of variable duration kickboxing rounds utilizing the whole body, interspersed with various bodyweight exercises and, for the more experienced, kettle bells and medicine ball exercises. The classes follow a high intensity interval training protocol.
(HIIT), which has been found by scientists to produce longer lasting fat burning effects due to the 'after burn' effect on the metabolism. So it's not just the 500 to 800 calories burnt during the session that make it effective, but it's the fact that your kick started metabolism keeps burning fat after the workout.
CHANGE YOUR LIFE TODAY WITH FITNESS KICKBOXING IN HELENSVALE
To find out more, just complete the brief form on this page. When you do, we'll provide you with all the details you need to get started in the Fitness Kickboxing classes at Southern Cross Martial Arts!
Classes are Monday & Wednesday evenings from 6pm to 7pm
Helensvale's only state of the art Martial Arts Facility